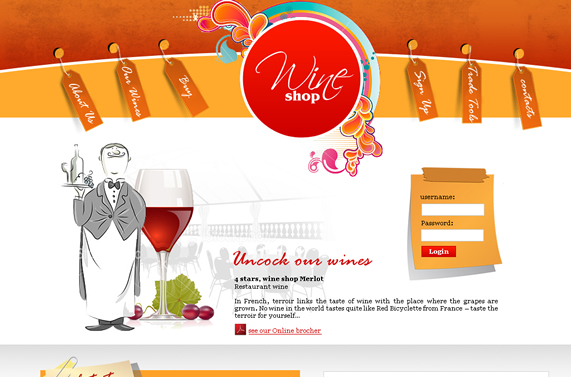 Loading image. Please wait...
Wine shop
Development Portfolio
It is a decoration store having lots of blinds and shades. Users can easily filter the products in search result as per the user's criteria for height and width. A strong CMS controlled backend where admin can easily handle the total site.
Technology:
PHP/MySQL, Ajax, Smarty, XHTML, CSS, SMS gateway
Working field:
Web design and web development
This is an e-commerce website. Users will be able to purchase bride dresses. Payment can be done via PayPal. The site has a powerful administrative panel and CMS to manage the website resources.
Technology:
PHP/MySQL, OpenCart, Ajax, XHTML, CSS
Working field:
Web design and web development